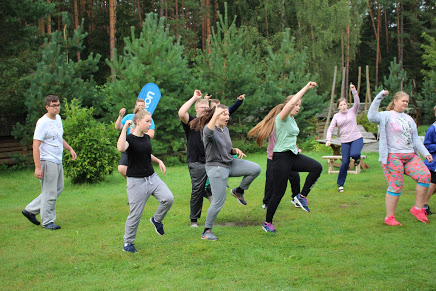 «CAMP TEENSHAPERS» HOLISTIC WEIGHT-LOSS PROGRAM FOR TEENS
«CAMP TEENSHAPERS» HOLISTIC WEIGHT-LOSS PROGRAM FOR TEENS.
Program Duration: 5 day camp + 30 days distance learning at home).
Program Participants Age: 10 — 20 Years
Nearest camping shift: 21.10.2019 — 26.10.2019
Place: Latvia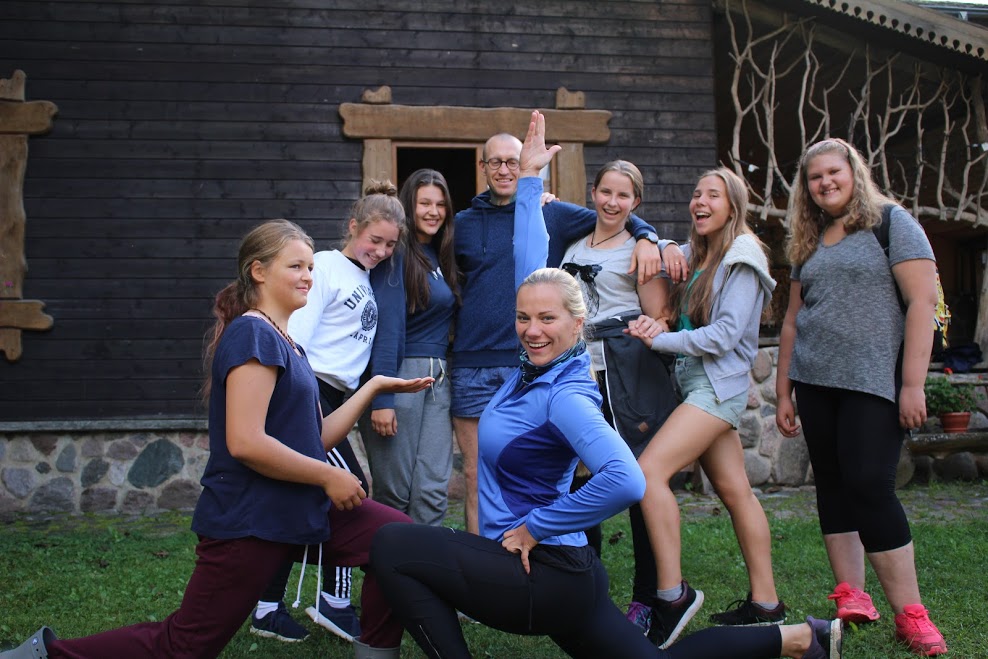 PROGRAM's PRACTICAL BENEFITS
— Knowledge and skills to help them (teens) move towards a healthier lifestyle and take care of a healthy non-harmful weight loss, maintain the weight results, achieved during the program.
—  Prevention of mistakes and harmful consequences of wrong weight loss efforts.
— Restored young person's self-confidence, returning motivation to act, communicate, create, participate in learning and after-school activities.
— Saved time and money associated with weight loss: participants receive professional concentrated, clear information on healthy and enough-value nutrition and physical activity that are immediately applied in practice.
— Individual and group doctor-dietician's, PA specialist's, psychologist's counseling.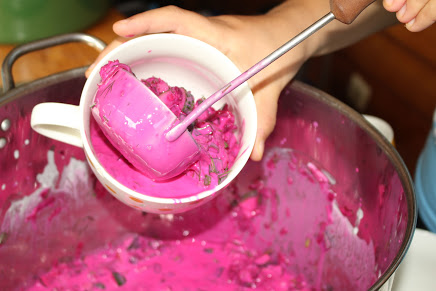 THE PROGRAM'S MAIN PARTS
10 days in a camp of healthy and enough-value nutrition and balanced physical activity with the participation of a doctor-dietitian, psychologist, motivational coach and physical education specialist.
21 days follow-up program for home learning remotely supervised by the professionals.
CAMP SCHEDULE
7.30-7.45    Rise.
7.45-8.30    Morning physical activity: ZUMBA (cardio load), body design (strength and endurance training), simple exercise (stretching exercises).
8.45-9.15     Breakfast cooking with other participants and counselors.
9.15-9.40     Breakfast.
9.40-10.10   Arrangement, meeting about meals taken and discussing the day.
10.20-12.40 Theoretical-practical classes in groups, individual consultations of specialists (nutrition, physical activity, motivation). In between — snacking.
12.40-13.00  Preparation for lunch.
13.00-14.00  Cooking with other participants and counselors.
14.00-14.45  Lunch.
14.45-15.10  Arrangement, meeting for discussing lunch.
15.10-15.55  Free time.
16.00-17.30 Physical activity classes (high-speed walking, volleyball, soccer, racquets, team competitions for strength and endurance). In between — snacking.
17.30-18.30 Theoretical-practical classes in groups, specialist consultations.
18.30-19.00 Dinner cooking time.
19.00-19.15 Dinner with other participants and nutritionist.
19.15-19.40 Dinner.
19.40-20.10 Arrangement, meeting for discussing dinner.
20.30-21.10 Evening walks (light physical activity, creative tasks in nature, team orienteering, treasure trove).
21.10-21.30 General meeting, discussion of the day.
21.30-22.00 Preparation for rest.
22.00-7.30   Sleep time.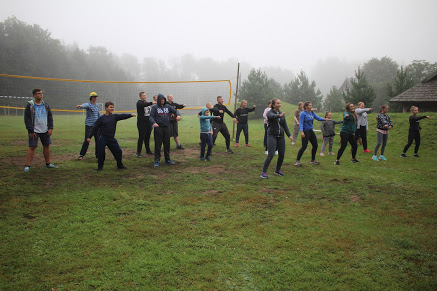 DISTANT FOLLOW-UP LEARNING PROGRAM (Involves other family members)
The distance education program is designed to ensure the continuity of the practical application of the knowledge acquired during the camp.
In the camp, each participant will receive individual nutritional and physical activity tasks for those following the camp days. During the 21-day period of self-study, the program participant will have to do assignments and share them to a distance learning specialist for assessment. When communicating with a specialist, the program participant will be able to ask questions and receive answers, receive additional information for the smooth execution of an individual plan. Participants, when at home, will have to provide to specialists the photos of consumed food, videos of physical exercises or movements, steps, distances, etc. captured by smart apps or wearable units. Throughout the period, participants in the program will be able to apply to the program specialists and receive additional advice, support.
ACCOMMODATION
Location of the camp —  Latvia, Riga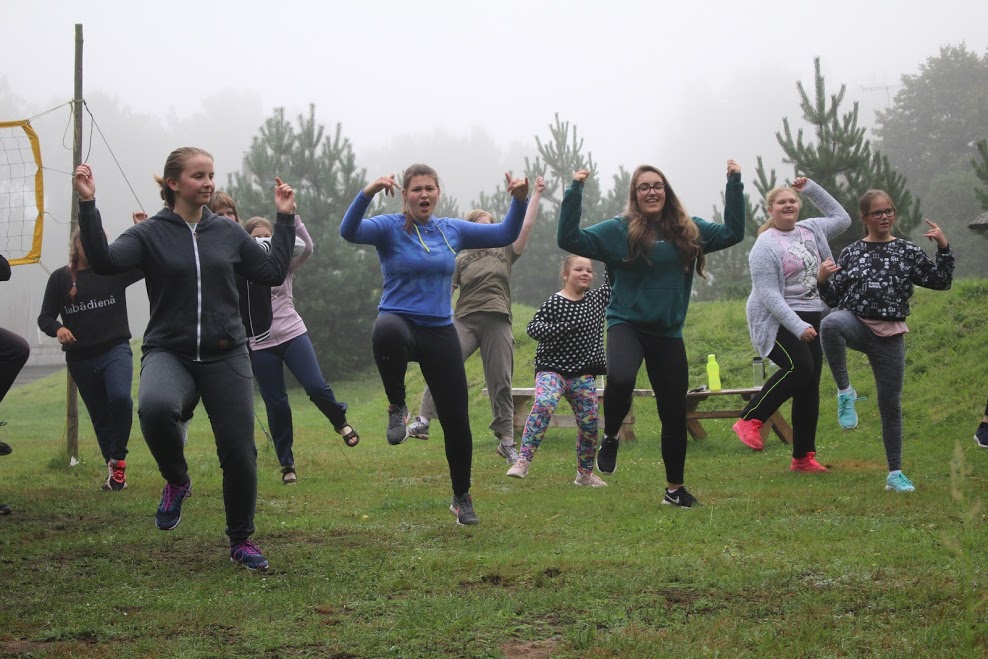 MEALS AND NUTRITION
5 times a day (breakfast, lunch, dinner and 2 snacks) providing 2000-2400 kcal a day!
The nutrition is balanced, consistent with the nutritional principles of the camp program.
LEADERS (all speak Russian&English)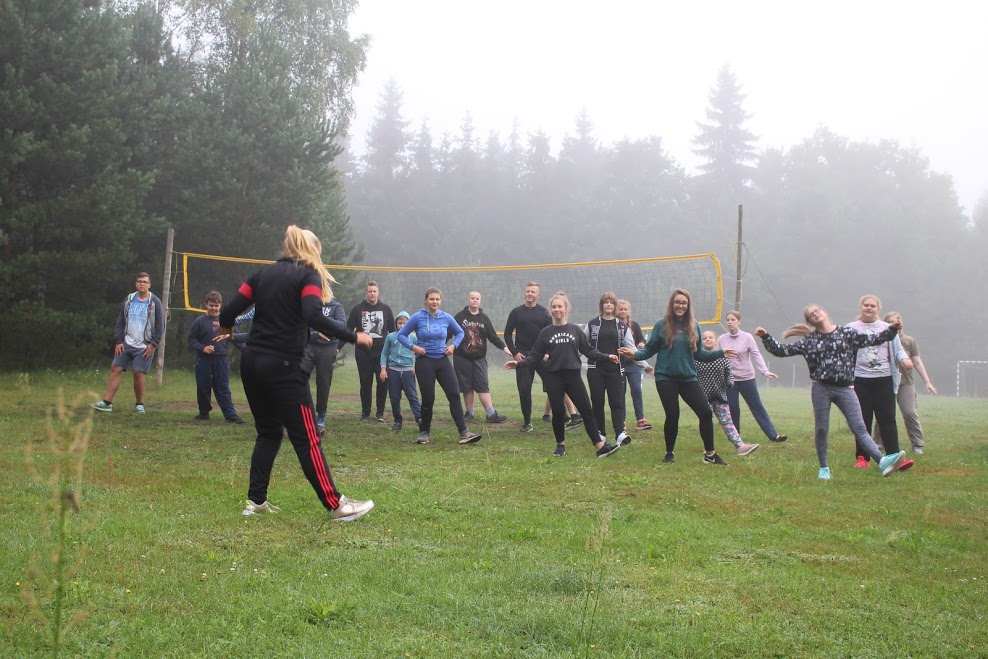 PRICE OF PARTICIPATION IN THE 27 DAY PROGRAM:
5 days camp — € 250
+ 21 days distance learning — € 350
THE PROGRAM PRICE INCLUDES:
comfortable accommodation during the camp,
balanced and valued meals during the camp,
the work of several professionals,
counseling at the camp and during the remote work after the camp,
an excursion to the «Lokes pėda» rope park
IMPORTANT NOTICES:
arrival to the camp is not organized (however you can ask organizer to meet you at certain points in Riga);
In the event of unfavorable weather, pollution and etc. the camp organizers have the right to change the program,
Details of the arrival and the necessary list of items will be sent by e-mail to the participants who purchased the program,
It is imperative for a camper to have a medical certificate saying he is allowed to participate in the physical activity.
PARTICIPANTS REFERENCES:
"What impressions and changes after the camp? First of all, the camp time turned out to be extremely long — because there were no daily calls, no knowledge (or passions) from the campsite, and only a few times with our dad we received the same message» I'm fine. «And everything I thought I was reading a label of ice cream that would pick up not a sweetener but a sherbet ice that included two peaches for snacks. — these external attributes, I understand that it takes time and our every effort to make them a habit. Therefore, I am very pleased with your idea and determination to continue to keep in touch, to encourage, to remind. The camp we awarded 10 points, and we see the satisfied camper as well as 10." Lina T.
"Hello, we are very excited about the start of the changes, and Victoria's and, our — the parents' — comments are the best about the camp. We are glad that our girl continues to volunteer to follow the instructions given, she is happy with every fall of the gram. Thank you and we wish success." Lina D.
"Good day, thank you for the advice on healthy eating, I can say that we have a lot to read and see through the media about a healthy diet or a healthy lifestyle, but we still do not understand everything completely, there is not a whole picture. Thanks to your team, we started to look at the whole picture, especially when we notice the disadvantages of our family eating habits, and it's not easy to change them. It's necessary to work with and with others. Thank you for knowing from my daughter what was I missing." Ligita V.
"Hello, my daughter was in a healthy lifestyle camp, she returned very pleased, with a full basket of excitement. In this camp, my daughter loved dancing, she learned a lot about healthy lifestyle, and I'm sure for any cent that I paid for this camp."
roditeljam.lv@gmail.com