Give your child an unforgettable soccer experience by stepping into the shoes of a professional soccer player! With
experienced football coaches will hone the technical skills of young masters, measure and
the ability of the moment is analyzed, as well as the ambitious future development of the young football player is proposed
tasks!

Professional football coaches;
Football championship – every day;
Tests of football players' technical skills and physical ability;
Visit to the Premier League football club's training session and autographs;
Ice skating;
Hiking and preparing a picnic feast;
Special orientation game;
Training and football championship in the sands of Jūrmala;
Meals 3 times a day;
At the end of the camp – two tickets to the Latvian football league game!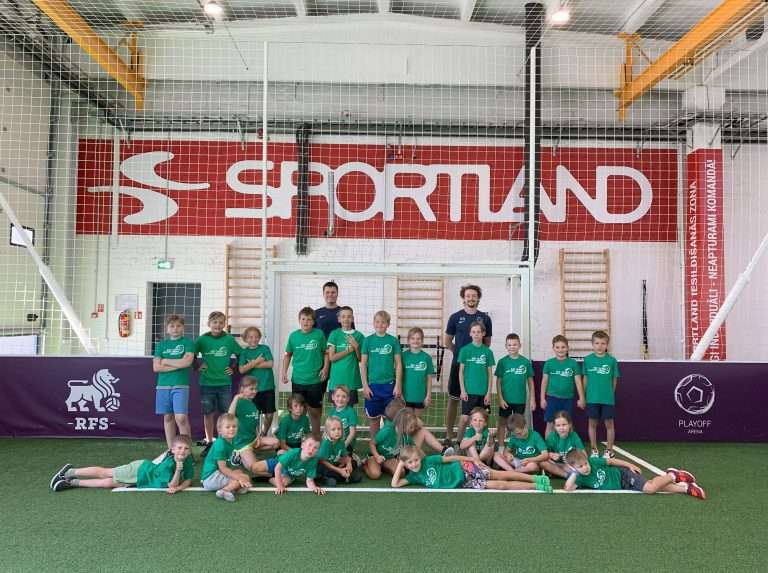 WHERE? PLAYOFF ARENA, Riga, Kauguru street 6
AGE GROUPS:
5-7, 8-10, 11-13 YEARS
Arrival 8:00 – 9:00
Home 17:00 – 18:00
Membership 195 EUR
12.06.-16.06.
17.07.-21.07.
14.08.-18.08.
Language of communication – Latvian
Fill out the form below if you are interested in a football camp in Riga, and the organizers of the camp will contact you soon!