We invite children to spend the summer in a sports children's summer camp in Latvia Sigulda and Saulkrasti.
Purpose of the camp:
To teach and instill in children a healthy lifestyle, through the prism of children's fitness, proper nutrition and the educational part, in the form of lessons and interactive activities.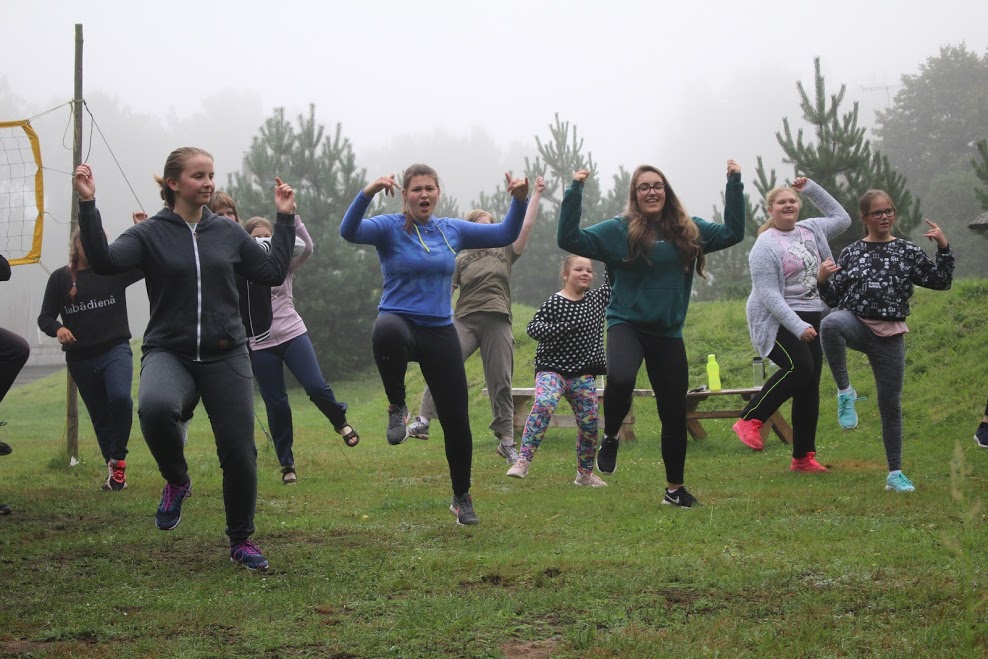 Camp directions:
Education and training will be aimed at the overall physical development of the child
Development of intellectual abilities
Understanding the principles of proper nutrition
Instilling a healthy lifestyle from childhood, without bad habits
We will tell and teach how to minimize dependence on gadgets, social networks. networks and games.
And, most importantly, the child will receive a maximum of positive emotions and charge for the entire school year.
The program and focus of our international sports and development camp:
+ Cardio workouts,
+ Circular OFP training,
+ Stretching,
+ choreography,
+ Children's Yoga,
+ Dance direction,
+ Training for the development of strength abilities,
+ Games for the development of coordination,
+ Team sports (football/volleyball/basketball, etc.),
+ Intellectual lessons aimed at increasing the IQ level of the child,
+ Teaching children financial literacy,
+ General educational board games,
+ Swimming in a local reservoir, as well as a trip to the sea,
+ Various master classes from invited artists.
Parent's day – takes place 1 time per shift. Parents will live with us all day, participating in sports activities, swimming and having fun. In the evening there will be a big picnic for the whole camp. If possible, bring sportswear with you (and, of course, a good mood). At the camp, each parent will be able to leave their car in free parking.
Parents' Day will be a good opportunity to consult and communicate with our coaches, counselors, nutritionists and spend a great time with your children and our friendly team.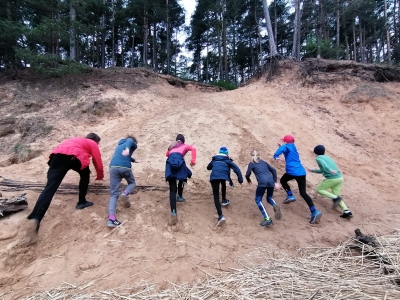 Daily regime:
09:00 – 09:15 Wake up. Morning procedures.
09:15 – 09:45 Exercise \ Walk in the forest.
10:00 – 10:30 Breakfast.
10:30 – 11:30 Room cleaning.
11:30 – 12:15 Training \ Master class.
12:15 – 13:00 Swimming.
14:00 – 14.30 Lunch.
14.30 We issue phones. Free time.
16:00 We collect phones.
16:20 – 17:20 Afternoon snack. Consolidation of knowledge from a short course.
17:20 – 18:00 Walk in the forest.
18:00 – 18:55 Sports games (banner, football, volleyball, basketball, relay races).
19:00 – 19:30 Dinner.
19:30 – 21:00 Intellectual games (field of wonders, quest) \ Film show.
21:00 – Getting ready for the evening tea party (light a fire, make tea).
21:10 – Evening tea (we discuss the past day, future plans).
22:00 – Getting ready for bed (We are all in our rooms, take a shower, fit in).
22:20 – Hang up.
23:00 – EVERYONE SLEEP.
Nutrition:
Meals – 4 times a day, as healthy as possible and as close as possible to your child's daily diet.
The entire menu of our camp will be focused on healthy eating, our chefs will cook according to recipes compiled by our nutrition specialist. And we will also tell the children and explain why it is useful and good. And of course, like any adult, children need small pleasures and goodies, in the sports community we call this ChitMeal. This is a must for a healthy lifestyle.
Camp location:
Atpūtas komplekss BRŪVERI. (56km from Riga towards Sigulda)
Saulkrasti (at sea)
Camp dates:
Age: 5 to 16 years old
Language of communication – Russian, Latvian, English
Changes 2022:
Changes 2023:
09.06.22-15.06.22 / 360 EUR / Sigulda
07/09/22 – 07/15/22 / 380 euros / Saulkrasti (by sea)
13.08.23 – 18.08.23 / 300 EUR / Sigulda
Change – 7 days
Change – 7 days
If you are interested in our sports camp on the sea in Saulkrasti and Sigulda, leave a request below and the camp organizers will contact you shortly: