COMPREHENSIVE WEIGHT CORRECTION PROGRAM FOR TEENAGERS "CAMP TEENSHAPERS".
Duration of teen weight loss camp program: 7 days
Age of program participants: 5-16 years old
PRACTICAL ADVANTAGES OF THE PROGRAM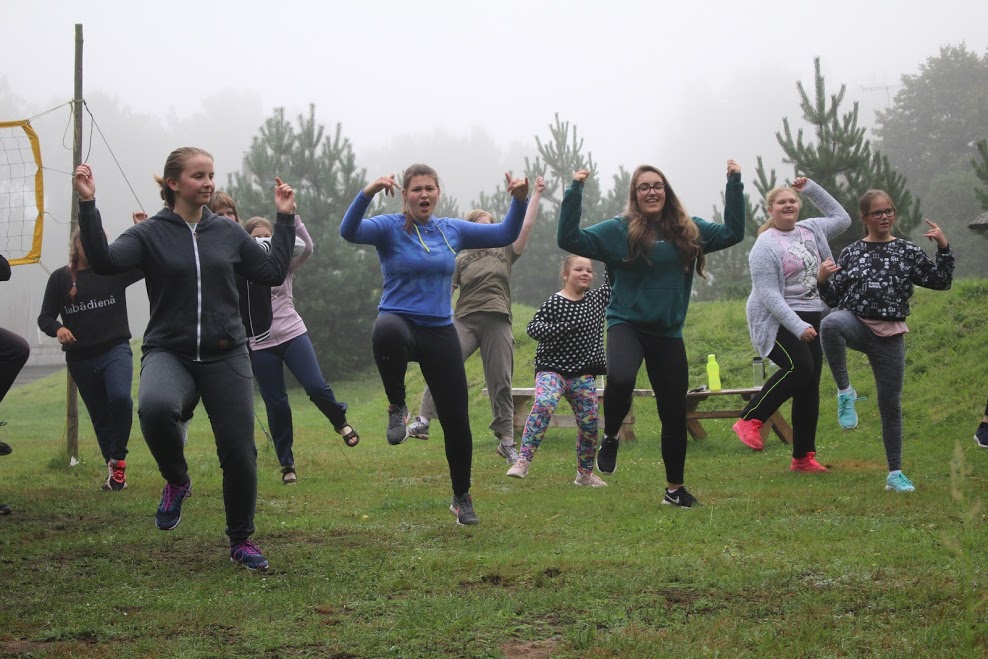 – Knowledge and skills to help them (teenagers) move towards a healthier lifestyle and take care of healthy healthy weight loss, maintain the weight gain achieved during the program.
– Prevention of mistakes and harmful consequences of incorrect weight loss efforts.
– The growing confidence of the young person, the return of motivation for action, communication, creativity, participation in studies and after-school activities.
– Saved time and money associated with weight loss: participants receive professionally concentrated, clear information about healthy and sufficient nutrition and physical activity, which is immediately put into practice.
– Individual and group work of a specialist in physical training, counseling by a psychologist.
MAIN PARTS OF THE PROGRAM
11 or 7 days in the camp of healthy and sufficient nutrition and balanced physical activity with the participation of a dietitian, psychologist, motivational trainer and physical education specialist.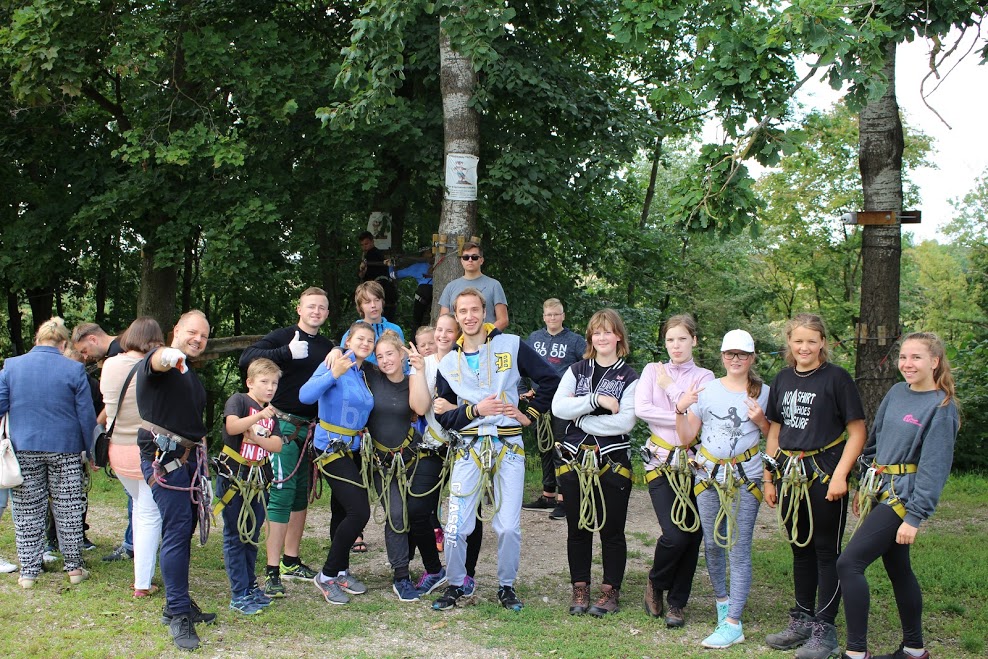 SCHEDULE
08:00 Yoga (optional).
09:00 – 09:15 Wake up. Morning procedures.
09:15 – 09:45 Exercise \ Walk in the forest.
10:00 – 10:30 Breakfast.
10:30 – 11:30 Room cleaning.
11:30 – 12:15 Training \ Master class.
12:15 – 13:00 Swimming.
14:00 – 14.30 Lunch.
14.30 We issue phones. Free time.
16:00 We collect phones.
16:20 – 17:20 Afternoon snack. Consolidation of knowledge from a short course.
17:20 – 18:00 Walk in the forest.
18:00 – 18:55 Sports games (banner, football, volleyball, basketball, relay races).
19:00 – 19:30 Dinner.
19:30 – 21:00 Intellectual games (field of wonders, quest) \ Film show.
21:00 – Getting ready for the evening tea party (light a fire, make tea).
21:10 – Evening tea (we discuss the past day, future plans).
22:00 – Getting ready for bed (We are all in our rooms, take a shower, fit in).
22:20 – Hang up.
23:00 – EVERYONE SLEEP.
FUTURE SUPPORT AND HOME TRAINING PROGRAM (Includes other family members)
The distance learning program is designed to ensure the continuity of the practical application of the knowledge gained during the camp.
In the camp, each participant receives individual tasks on nutrition and physical activity. During the 3-month self-study period, the program participant will be required to complete assignments and share them with a distance learning specialist for evaluation. When communicating with a specialist, the program participant will be able to ask questions and receive answers, receive additional information for the smooth implementation of an individual plan. Participants who are at home will be required to provide specialists with photographs of food consumed, exercise or movement, steps, distances measured by applications or wearable devices. During the entire period, program participants will be able to contact the program specialists and receive additional recommendations and support.
ACCOMMODATION
Camp location
1st shift – BRŪVERI rest house, 56 km from Riga towards Sigulda
2nd shift – Saulkrasti (at sea).
NUTRITION
4 times a day (breakfast, lunch, dinner and snack) providing 2000-2400 kcal per day!
The food is balanced, corresponds to the principles of the camp nutrition program.
SPECIALISTS (all speak Russian, Latvian and English)
=
PROGRAM PRICE INCLUDES:
comfortable accommodation during the camp,
balanced and valuable meals during the camp,
the work of several specialists,
counseling in the camp (during remote work after the camp for an additional fee),
IMPORTANT NOTES:
arrival at the camp is not organized (however, you can ask the organizer to meet you at certain points);
In case of adverse weather, pollution, etc., the organizers of the camp have the right to change the program,
Arrival details and required list of items will be emailed to participants who have purchased the program,
The participant must have a medical certificate stating that he is allowed to participate in physical activity.
Upcoming shifts 2023:
09.06.23-15.06.23 / 360 EUR / Sigulda
07/09/23 – 07/15/23 / 385 euros / Saulkrasti (by sea)
18.08.2023 – 24.08.2023/ 590 EUR / Jurmala, Dubulti
Change – 7 days
Location: Latvia
REVIEWS OF PARTICIPANTS:
"Hi, we are very excited about the beginning of the changes, and the comments from Victoria and our parents are the best about the camp. We are glad that our girl continues to voluntarily follow the instructions, she is happy with every gram dropped. Thank you, and we wish you success." Lina D.
"Good afternoon, thank you for your advice on healthy eating, I can say that we have a lot to read and watch through the media about a healthy diet or a healthy lifestyle, but we still do not fully understand everything, do not see the full picture. Thanks to your team, we have begun to understand the whole picture, especially when we notice the shortcomings of our family eating habits.
"Hi, my daughter was in the wellness camp, she is very happy and returned with a basket full of experiences. In this camp, my daughter loved to dance, she learned a lot about a healthy lifestyle, and I do not doubt more than one euro that I paid for this camp.
If you are interested inteen weight loss camp, fill out the form below and the camp organizers will contact you shortly: